Sale!
Edifier NeoBuds Pro: The First Hi-Res ANC Earbuds
Hi-Res Audio with LHDC™ (Low-latency High-definition Audio Codec)
Knowles Balanced Armature driver + dynamic driver + electronic crossover technology for natural and balanced sound
Hybrid ANC technology reduces noise by up to 42dB
Three-microphone noise cancellation ensures clear phone calls
6+18 hours of continuous playback
Both earbuds and charging case support quick charge
Low-latency game mode supported
IP54-rated dust and water resistance for outdoor scenarios
Various sizes of antibiotic ear tips for your comfort and health
Tap control and APP settings for easy and customized operation
Compare
Edifier NeoBuds Pro Earbuds-25th Anniversary Edition
Edifier NeoBuds Pro
Edifier NeoBuds Pro True Wireless Stereo Earbuds with Active Noise Cancellation
True Wireless Stereo Earbuds with Active Noise Cancellation
Hi-Res Audio with LHDC TM
Knowles Balanced Armature driver
Dynamic driver
Electronic crossover technology
Hybrid ANC technology reduces noise by up to 42dB
Three-microphone noise cancellation
6+18 hours of continuous playback
Quick charge of ten minutes for one hour listening
80ms low-latency game mode supported
IP54-rated dust and water resistance
Various sizes of antibiotic ear tips
Support EDIFIER CONNECT APP to personalize settings
Edifier NeoBuds Pro True Wireless Stereo Dual Earbuds
Edifier NeoBuds Pro Unbelievable Hi-Res ANS Earbuds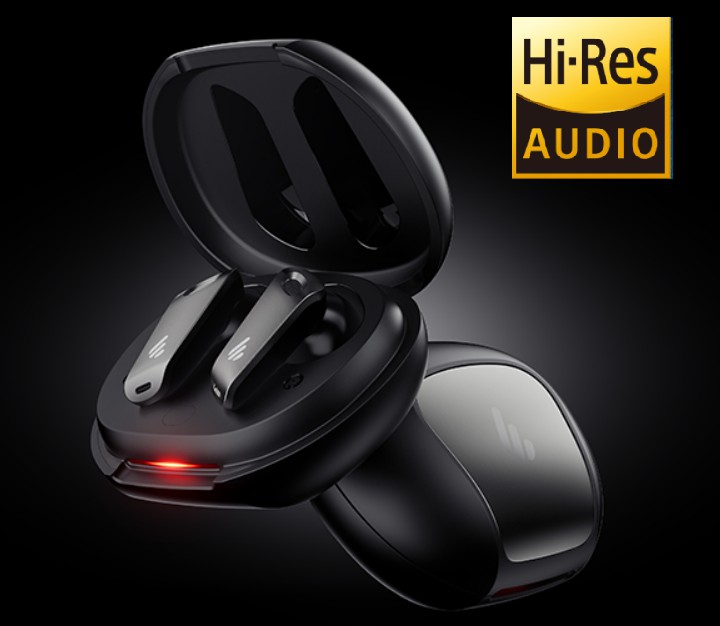 Hi-Res Certified for Exceptional Sound
On March 29th, NeoBuds Pro became the first Hi-Res certificated earbuds in the true wireless category, achieving a milestone and leading the true wireless earbuds category into the era of hi-fidelity audio.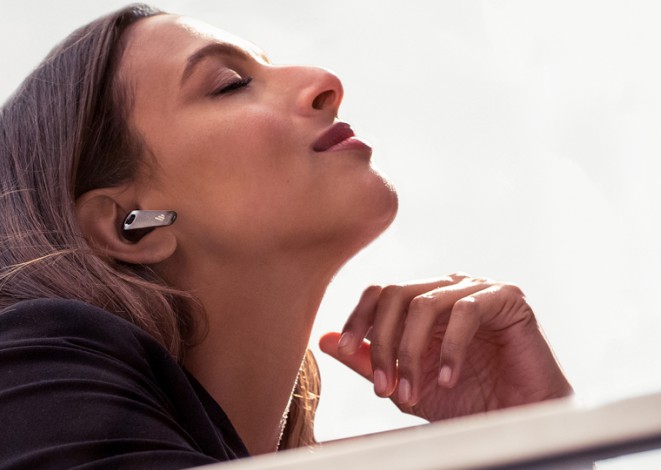 Immersive Sound Effect
Hi-Res is the true standard of high-fidelity sound quality. With the certification, clear reproduction of sounds with enriched details provides the live experience of listening.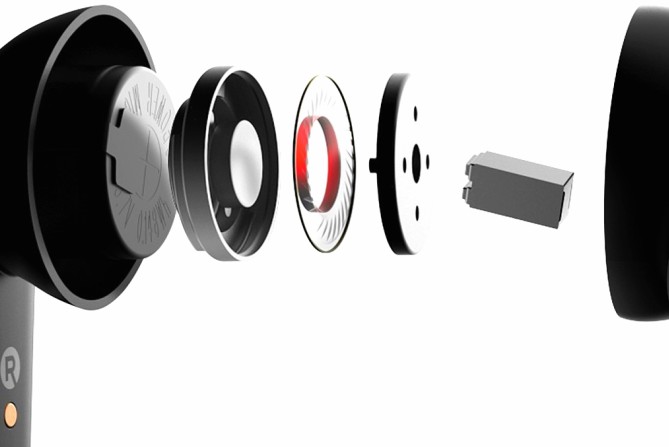 Knowles Balanced Armature & Composite Diaphragm
The composite diaphragm dynamic driver and Knowles balanced armature constitute a unique acoustic structure. Thanks to DSP-based active crossover, the dynamic driver and the armature driver are working in tandem to provide premium sound quality.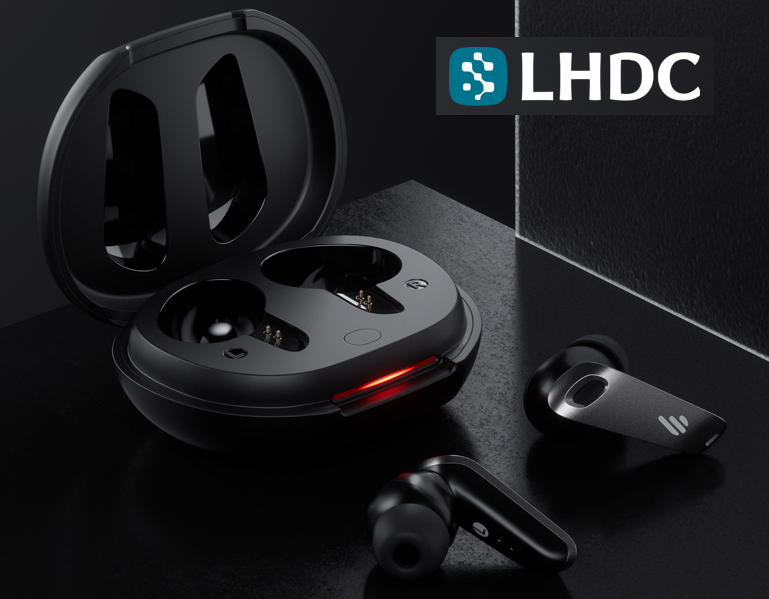 LHDC Perfect Listening Experience
The NeoBuds supports LHDC audio decoding, with a decoding rate up to 900kbps. It delivers fully enriched details and accurate music reproduction.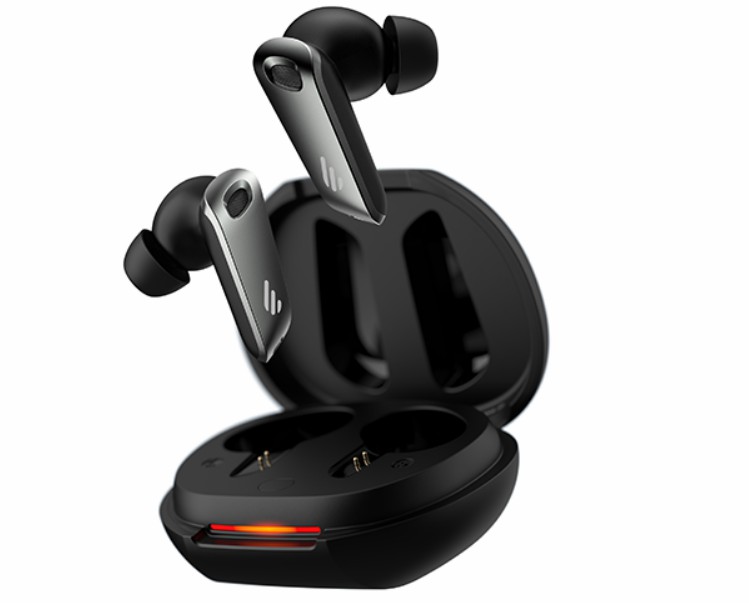 No Hustle Or Bustle
Thanks to the hybrid ANC technology, the noise cancellation can be deep as 42dB to calm down the world and leave music only.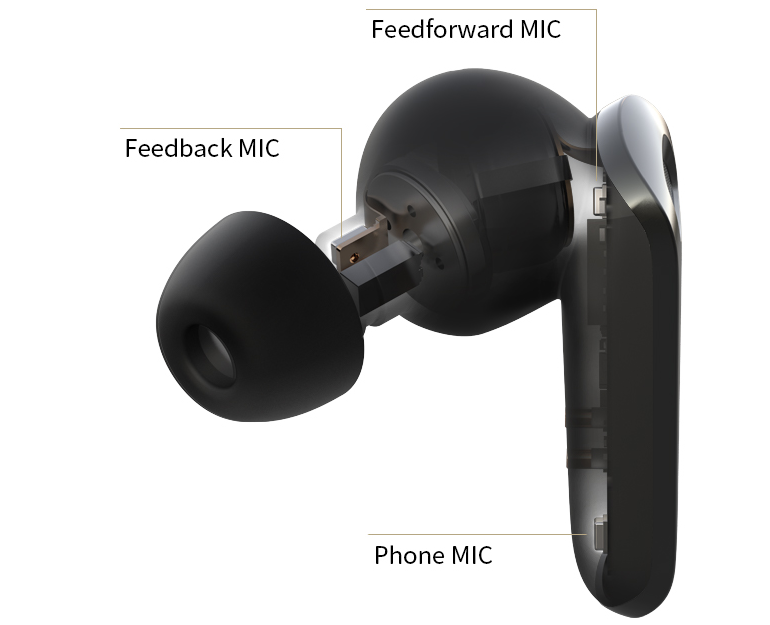 Tri-MIC Phone Call
Equipped with an innovative tri-MIC Noise-Cancelling algorithm and wind noise detection technology, supplemented by an AI sound picking algorithm, the device in real-time weakens the environmental noise while further enhances the human voice for voice clarity.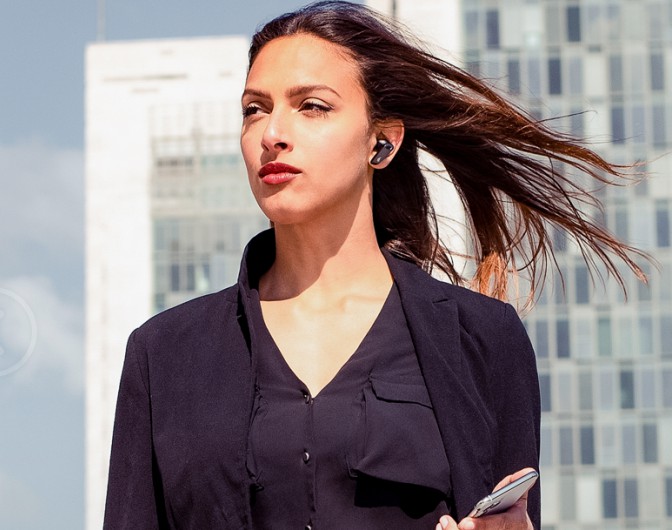 Ambient Sound Monitoring
The important sound around you can be easily detected at any time with the earbuds, and the monitoring level can be freely adjusted in different scenarios.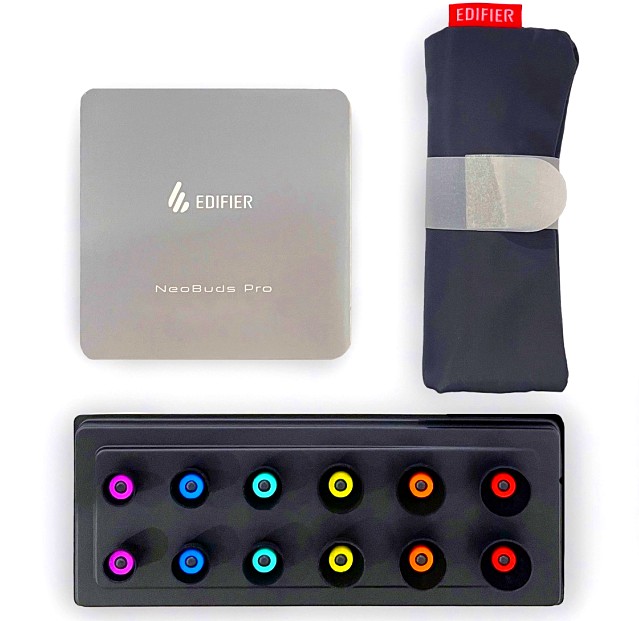 Antibacterial Rate ≥ 99.8%
With specially designed ear tips, the antibacterial rate can reach over 99.8% to prevent bacterial growth in the ear caused by daily wear. The NeoBuds takes care of your ears.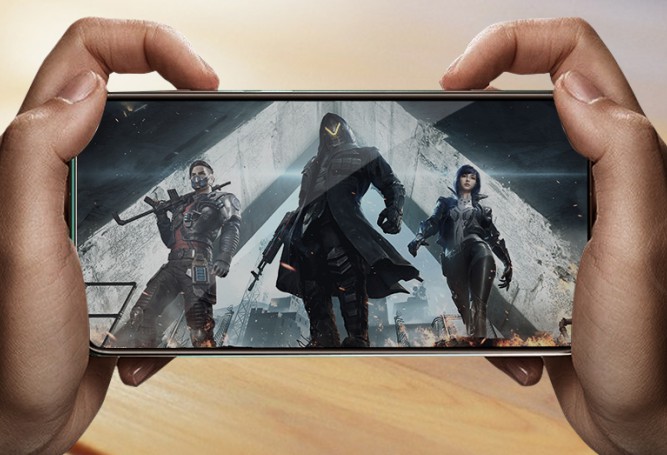 Pinpointing Sound Positioning Born for Gamers
With game mode on, the latency can be low as 80ms to always keep the sound and picture synchronized, which provides a smooth and pleasant gaming experience for you to grasp the opportunities to win.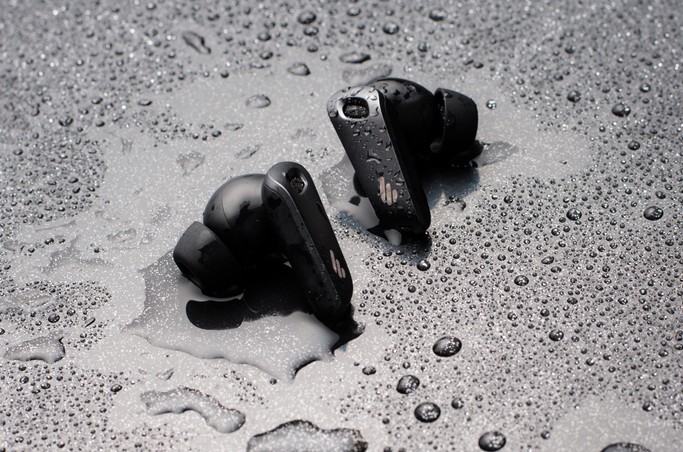 IP54-Rated Dust and Water Resistance
With IP54-rated dust and water resistance, the NeoBuds Pro can be used without worrying about the sweat in exercise and the rain.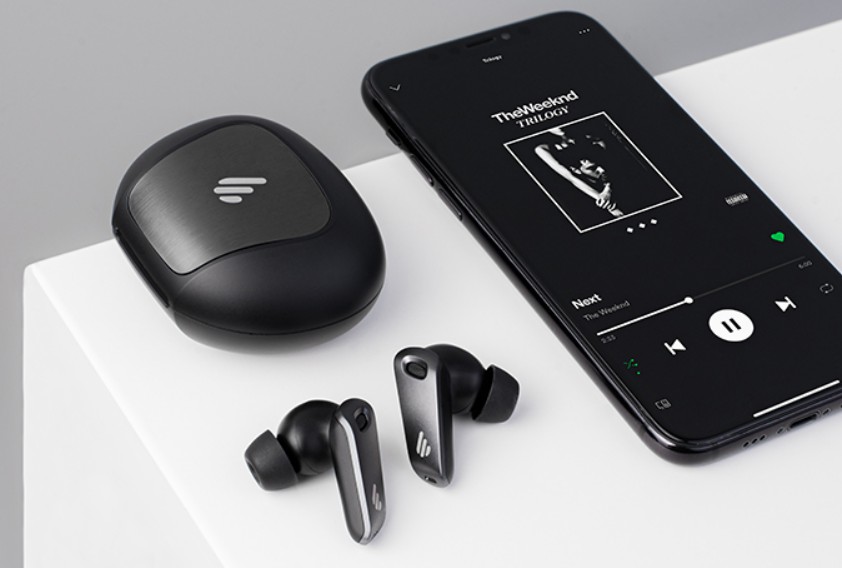 Super Quick Charging & Super Long Playback
Both earbuds and the charging case support quick charging. 10min of charging provides 1hr of running time. Single playback time can be as long as 5hrs and the total running time together with the charging case can be as long as 20hrs. easy to use.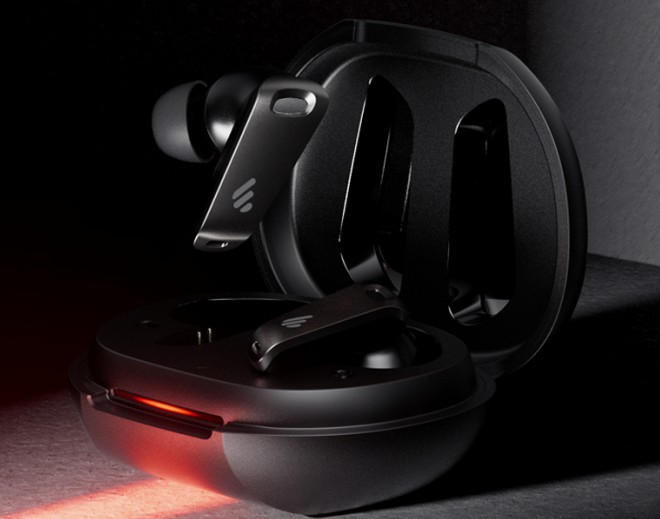 Outstanding Performance 
The design of NeoBuds Pro is inspired by the genes of racing cars. In the avant-garde and dynamic posture with LED light belt, the device of thriving tone releases all potency of music.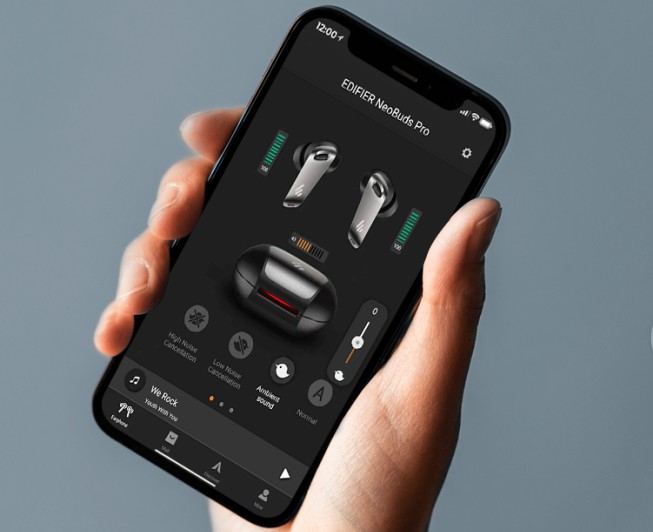 APP for More Functions
With Edifier Connect App, the extra functions can be realized including sensitivity adjustment, personalized EQ, sharing settings, etc.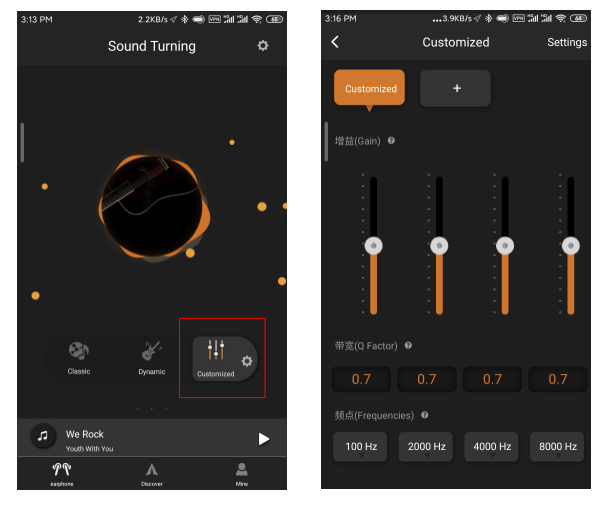 Personalized Sound Effects
There are 3 EQ modes can be selected—Dynamic, Pure, and Customized, which can be switched freely through the App. The user can also personalize the tones with EQ to get the exclusive sound effect. EQ settings can be shared with your friends.
Made for those who want to envelop themselves in the rich and vibrant experience of multidimensional sound,
Edifier's new NeoBuds Pro feature innovative acoustic technology that digitally returns sound with the highest fidelity ever achieved by a pair of wireless earphones.
The NeoBuds Pro are the first True Wireless Stereo earbuds to achieve Hi-Res Audio certification.
Expertly tuned by our world-class acoustics team to deliver professional studio-grade sound, the NeoBuds Pro reach a frequency response of 40KHz, to perform extreme audio quality like no other in-ear device has ever done before.
Edifier leverages the innovative digital Active Crossover technology to process sound through a bi-amping with DSP based active crossover—a custom-
designed dynamic driver captures exceptionally deep bass, while the Knowles balanced armature achieves pure highs, to blow you away with an acoustic experience that borders on perfection.
It's silence that makes sound absolute. To bring you the ultimate audio experience, Edifier designed the NeoBuds Pro with intelligent active noise cancellation (ANC) algorithms that remove surrounding noise up to 42dB,
while standard earbuds only go up to 30dB. Choose from a high/comfortable mode to adjust your
ANC preference, and get ready to hear your music all the way through.
Two microphones to capture your voice during phone calls may be enough, but it's the third that makes all the difference! With a total of six built-in microphones, three per earbud,
The NeoBuds Pro use four microphones to direct your voice when you're on the phone, filtering it out of surrounding noise. The two additional microphones are specifically designed to suppress wind noise, adding an extra layer of crystal-clear quality to the conversations that matter most.
With unique wireless technology, NeoBuds Pro provide up to 24 hours* of continuous playback of your favorite music. The NeoBuds Pro are your everyday, all-day ear companions.
Edifier always aims for the best, and not just in design. When it comes to data transmission and processing, NeoBuds Pro boast among the highest standards on the market for the TWS industry.
1. The Low-Latency High-Definition Audio Codec (LHDC) delivers higher resolution Bluetooth audio streaming.
2. Advanced Audio Coding (AAC) enables lossless digital compression of audio beyond the MP3 standard.
3. Low-Complexity Subband Codec (SBC) seamlessly transfers data to Bluetooth audio output devices such as headphones or speakers.
Specifications

Edifier Neobuds Pro

Bluetooth Version
Bluetooth 5.0
Bluetooth Protocol
A2DP,AVRCP,HFP
Audio Decoding Format
LHDC,SBC,AAC
Effective Distance
10 Meter
Running Time
5Hrs + 15Hrs (ANC On)
6Hrs + 18Hrs (ANC Off)
Battery Capacity
40mAh(Earbuds) / 400mAh(Charging Case)
Charging Time
1Hr(Earbuds)/1Hr(Charging Case)
Input
5V==20mA(Earbuds)
5V==1A(Charging Case)
Frequency Range
20Hz-40KHz
Output SPL
92+/-3dB spl(A)
Similar Product
TWS NB2 Pro
What is the price of edifier neobuds pro price in Bangladesh / edifier neobuds pro Price in bd / Neobuds pro edifier price in Bangladesh?
The latest price of Edifier NeoBuds Pro Earbuds-25th Anniversary Edition in Bangladesh is 9500 ৳.
EMI Policy:
EMI facility is available for any product. However, one must make the purchase offer EMI facility for online purchases. To avail EMI facility, an order of at least BDT 5,000 have to be placed, regardless of the price of individual items under the order. EMI Offer is applicable for a tenure of 3,6,9 and 12 months. More Details
Warranty & Support
Default System BD Return Policy: You may return any new computer purchased from Default System that is "dead on arrival," arrives in damaged condition, or is still in unopened boxes, for a full refund within 3 days of purchase.
Default System BD reserves the right to test "dead on arrival" returns and impose a customer fee equal to 15 percent of the product sales price if the customer misrepresents the condition of the product.
Any returned computer that is damaged through customer misuse, is missing parts, or is in unsellable condition due to customer tampering will result in the customer being charged a higher restocking fee based on the condition of the product.
Default System BD will not accept returns of any desktop or notebook computer more than 3 days after you receive the shipment.
Refunds are made only when the request is made within 3 calendar days of the purchase. And the purchased product must be in sealed/wrapped/intact condition (as delivered) to be eligible for a refund. Otherwise, there will be no option for any refund
Delivery Information
All orders placed during the weekdays (Saturday to Thursday) on or before 2:00 pm are processed same day, any order placed after 2:00 pm shall be processed next working day. Within 2-5 business days' products are usually delivered to the destination.
Warranty Policy:
Warranty Will void of all product if sticker is removed
Please save all packaging materials and damaged goods before filing a claim.
We follow the warranty policy issued by the International, Domestic and Bangladesh Computer Society (BCS) for each product. More Details Click Here
Brand
Edifier
Explore the brand new headphones, TWS earbuds, gaming headsets, Bluetooth speakers, and many
Only logged in customers who have purchased this product may leave a review.
Sale!